Teach old toys to speak!
Learn how to make an old fashioned top and whip and teach it to speak the voices of people who played on the streets of Preston 100 years ago.
You'll learn woodworking skills and how to code using 21st century technology. Ideal for young people, adults, grandparents and grandchildren!
We're running 4 FREE workshops at Preston Vocational Centre every Monday night throughout June 2018, 5.30-7.30pm. You don't need any prior experience of woodworking or coding, just a commitment to attend all 4 sessions and a willingness to learn!
There are only 10 spaces available. To book your place email hello@pippahale.com or phone 07555 689875.
For more information about the project click here.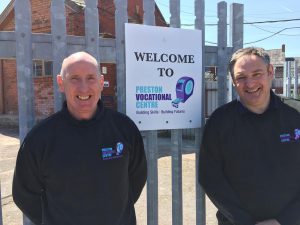 Above: Martin and James from Preston Vocational Centre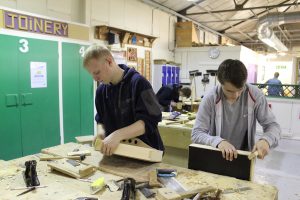 Above: the joinery workshop at Preston Vocational Centre